Healthy Sausage Recipes
There's more to sausages than bangers and mash. Most butchers and supermarkets sell sausages in a range of different meats, flavours, and sizes – so whether you want a pork sausage sarnie or a chicken sausage skewer, there's a sausage out there for every dish you can think of. Sausages are often high in fats so we've paired ours with plenty of veg for our healthy sausage recipes.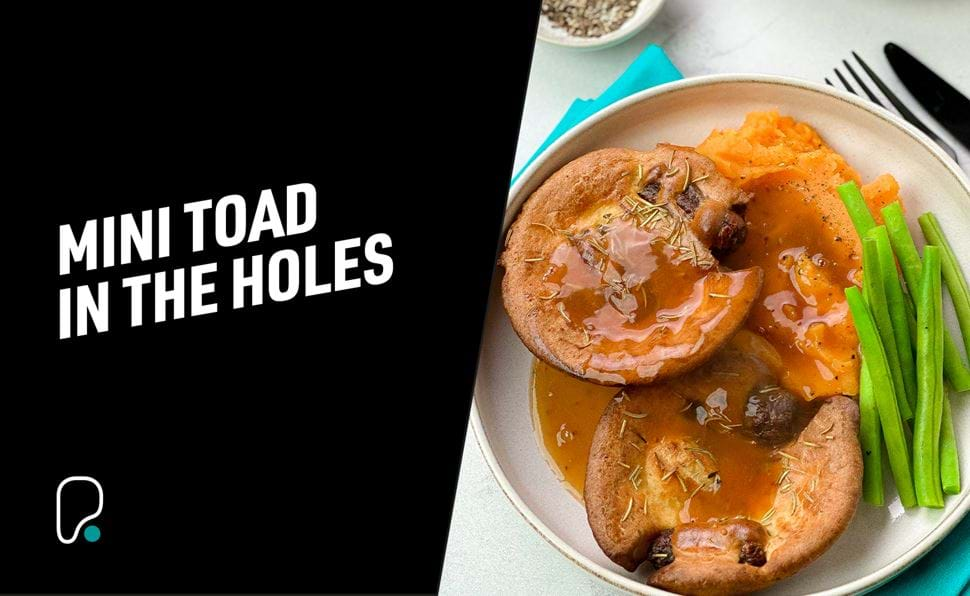 Mini Toad in the Hole Recipe
Nothing says comfort food like this British classic, toad in the hole! Perfect for a cold day, this winter warmer recipe has 22g of protein to help...
Read more