All-Day Breakfast Frittata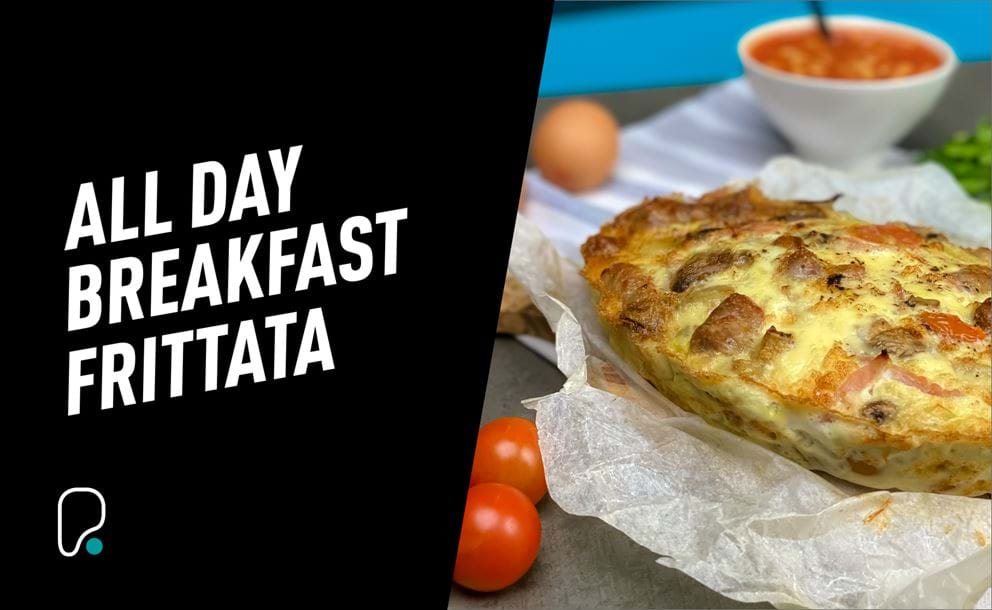 If you're a breakfast food lover, then this all-day breakfast frittata is for you. This quick and easy sausage, bacon and egg Frittata is a healthy twist on the nations favourite full English breakfast. It tastes incredible but is also versatile enough to enjoy for breakfast, lunch or dinner.
And guess what? It comes in at only 364 calories and has a whopping 44g of protein. This lighter recipe is our breakfast choice all day, every day!
Ingredients
Serves 2
Low calorie oil spray
3 low fat sausages
3 reduced fat bacon medallions
2 eggs
8 egg whites
2 tbsp milk
100g mushrooms
100g cherry tomatoes
60g new potatoes
60g onion
Method
Preheat the oven to 200c.
Slice new potatoes into thin pieces, place them onto a baking tray, season and then spray with low calorie oil.
Place your sausage onto the same tray, and pop into the oven for 10 - 12 minutes, so they are partly cooked.
Whilst your sausage and potato are cooking, slice bacon medallions, mushrooms, onions and cherry tomatoes and sauté in a frying pan with a few sprays of low-calorie oil spray until soft.
Grab a deep over proof dish and pop in all these ingredients, plus your partially cooked potato and sausages (chopped).
Then whisk your eggs whites, eggs and milk and pour over your meat and vegetable mixture and place into the oven for 20-25 minutes.
Serve with some homemade baked beans for the full English feel.