Friday Night Fake Away | Salt & Pepper Chicken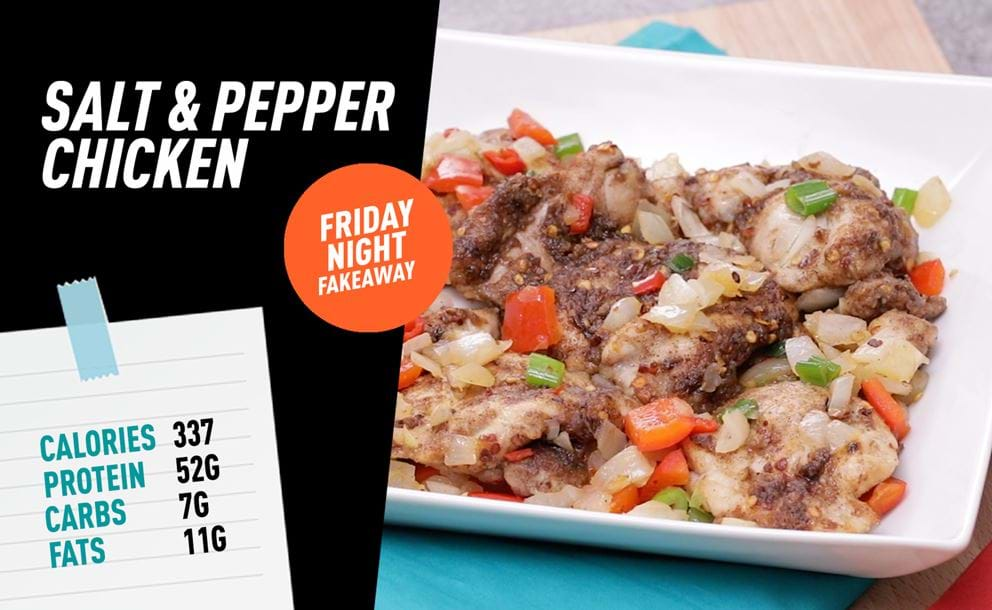 Fancy a stir fry that is tasty and healthy at the same time? Try this high protein salt and pepper chicken recipe instead. It also makes for a good meal prep too!
Ingredients
1/2 TBSP. Chinese 5 Spice
1 TBSP. Sweetener
1 TBSP. Chilli Flakes
1 TBSP. Ground White Pepper
1 TBSP. Sea Salt
Sunflower oil
6 Chicken Thighs
1/2 onion
1/2 chilli
3 spring onions
1/2 red pepper
Method
Mix together seasonings in a bowl with a drizzle of sunflower oil
Use the mix to season the chicken
Bake chicken at 180 degrees for 30 mins
While the chicken cooks, chop the vegetables and cook in pan on medium heat
Take chicken out of the oven and add to the pan, cooking for a further 3-4 minutes.
Serve on a plate and enjoy!