Easy peri peri chicken recipe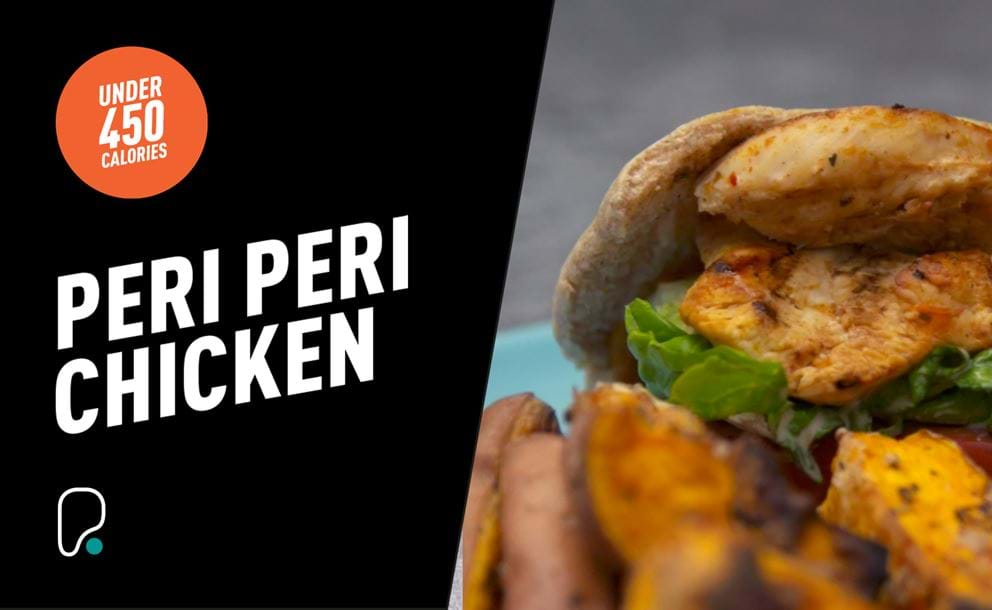 Here's a healthy, simple and delicious peri peri chicken recipe you can cook in less than 45 minutes. All it takes is about 10 minutes preparation and it's good to go in the oven. Perfect for a easy Friday night fakeaway!
INGREDIENTS
Serves 1
1 chicken breast
2 tbsp Peri Peri sauce
1 wholemeal pitta
1 sweet potato
½ tsp salt
½ tsp pepper
1 tsp thyme
½ tbsp Greek yoghurt
1 lettuce leaf
METHOD
Pre heat oven to 200°C.
Start by slicing the chicken across to make two thin chicken breasts.
Cover the chicken slices with peri peri sauce and let it marinade for one hour. But if you haven't got time, just leave it in for a few minutes before cooking.
Cut the potato into wedges and season with salt, pepper and thyme.
Place potato wedges on a baking tray and bake for 30 mins in the oven.
Place the chicken onto a hot griddle pan and fry for 5 mins each side, until cooked through.
Once the chicken is cooked, remove it and put to one side to rest.
Mix some peri peri sauce with the Greek yoghurt to make a spicy dip.
Start assembling by adding some Greek yogurt into the pitta, then some chicken and some lettuce. Enjoy!
MACROS
429 calories per portion
Fat: 6g
Carbs: 53g
Protein: 40g