Crustless Coronation Quiche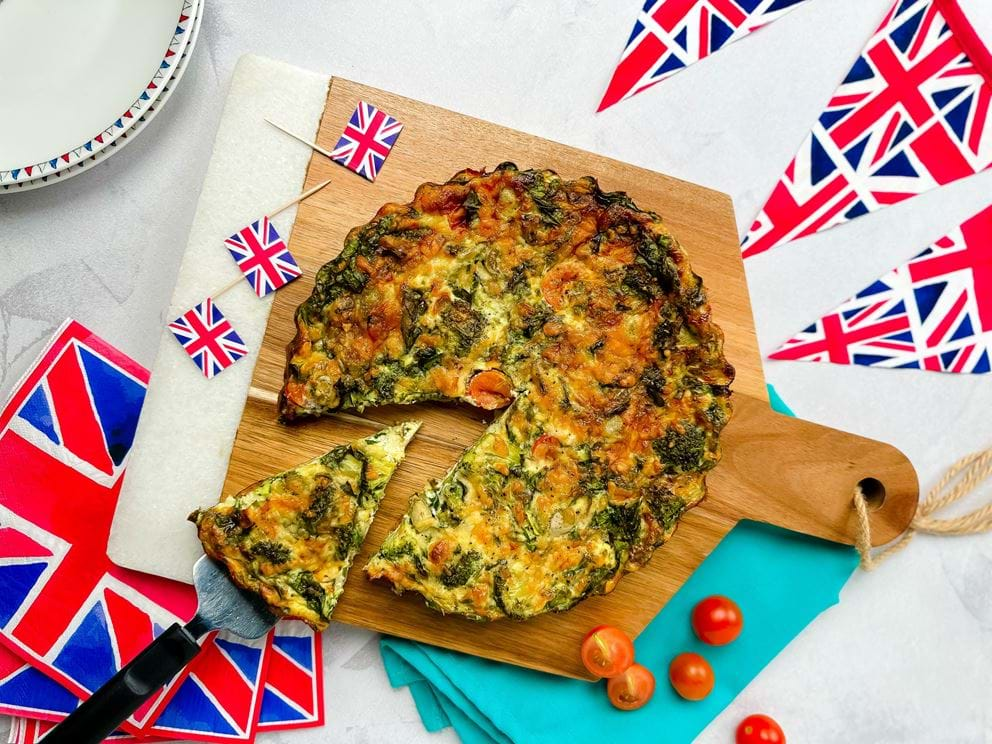 Try our healthier take on the official King's Coronation Quiche, ready for the festivities on the 6th May!
Our crustless broccoli and cheese quiche is perfect for a party picnic or afternoon tea celebration.
And it tastes so good, you'll want to make it again, and again, and again…


Serves: 8 slices
Prep time: 10 minutes
Cook time: 40 minutes

Ingredients:
5 large eggs
3 egg whites
100g low fat cheddar, grated
50g spinach, sliced
60g broccoli, diced
50g cherry tomatoes, halved
60g Broad beans
1 tbsp fresh tarragon
200ml semi skimmed milk

Method:
1. Preheat your oven to 180c
2. Whisk together eggs and egg whites and season with salt and black pepper
3. Stir in half of the cheese
4. Add broccoli, tomatoes, Broad beans, spinach and tarragon and mix well
5. Pour in milk and stir again
6. Spray a quiche dish with low-calorie oil spray and pour in the egg mixture
7. Top with the remaining cheese and bake for 30-35 minutes (until set)
8. Leave to cool, and then cut into 8 slices

Top tip: You can enjoy the crustless quiche fresh while it's warm or dig in later when it's cold. Both ways taste delicious!

Storage Information: Store in the fridge for 3 days or freeze for up to 3 months. Once frozen, defrost thoroughly before eating or reheating.