Butternut squash, carrot and coriander soup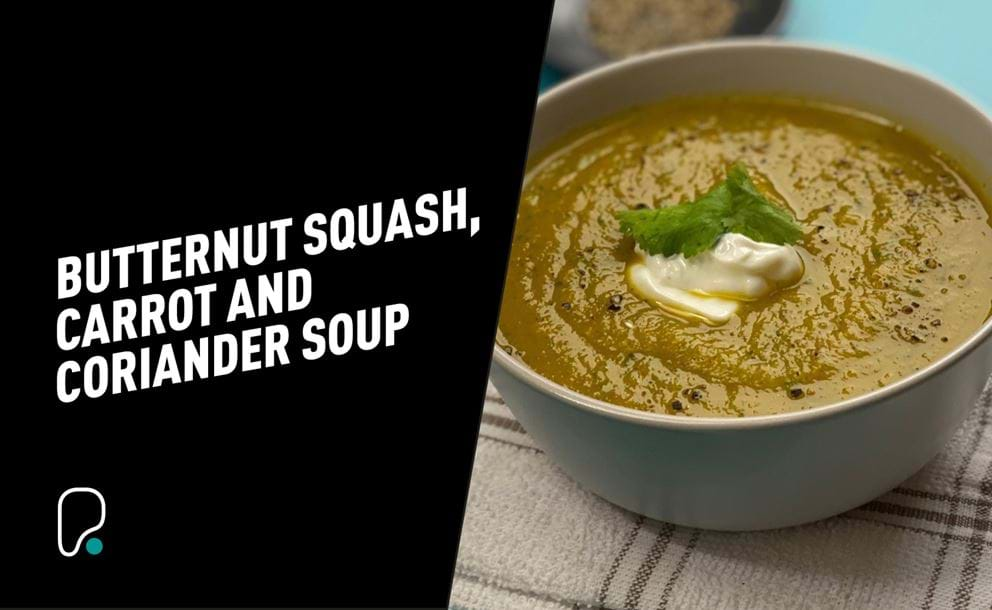 Cozy up with this creamy butternut squash, carrot and coriander soup recipe. It's simple, delicious and a great way to up your veg intake for the day. The carrots gives this soup a hint of sweetness but is balanced with the spices and onions, giving this soup a nice and rich flavour.
Ingredients
Serves 4
20 sprays of garlic low calorie spray oil
2 white onions
2 garlic cloves
2 tsp ground cumin
500g carrots - diced
1 medium butternut squash - diced
5 litres vegetable stock
1 bunch coriander, finely chopped
6 tsp Greek Yoghurt
Method:
Spray large saucepan with oil.
Chop the onions and garlic and add to the saucepan - cook until softened.
Dice the carrots and butternut squash and add to the saucepan, along with stock and cumin.
Bring to the boil, then reduce the heat and simmer for 20 mins until the vegetables are soft.
Transfer the contents of the pan into a blender, and blend until smooth.
Pour into bowls, add coriander and stir. Then add a dollop of yogurt on top before serving.
For more healthy and easy recipes, check out our Recipe section.