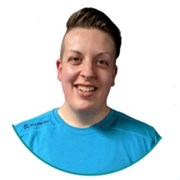 Sophie Grange
My fitness journey started when I found myself to be very overweight and living an unhealthy lifestyle. The scary part was that I wasn't aware of how bad things were until I started an active job and saw some photos. This triggered my change.
I joined a gym and quickly realised I didn't what to do, was self conscious thinking everyone was staring. However, I persevered and did a little research but found it very conflicting. In the end I just went with what I thought I'd enjoy-weight training! Wow what had I been missing? Not only was it more interesting than doing cardio but I dropped 3 dress sizes.
I built strength and lost fat but then everything started to plateau so the next stage for me was personal training. I hired a PT and lost another 2 dress sizes. Yes I could have hired a PT straight away to get faster results but the research, training techniques, nutrition information that I tested on myself made me a better Personal Trainer.
I've been there, I know how hard it is to lose weight and make those lifestyle changes in order to be happy.
Specialist Areas
Bespoke plan
Body confidence
Body fat reduction
Injury prevention and rehabilitation
Pre and post natal
Strength and conditioning
Weight loss
Qualifications
Level 3 Personal Trainer
Pre & Post Natal
GP referral