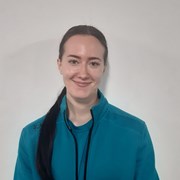 Rebecca Phillips
Hi I'm Rebecca/ Becca, a Personal Trainer passionate about making fitness fun for everyone.
I'm a big believer in finding what works for you, so that you look forward to every workout and get addicted to the results.
With years of experience in powerlifting, building muscle and losing fat, I'm confident I can help people achieve their goals in these areas.
Flexibility, yoga and mobility are also areas I love teaching, so whether you're just looking to improve your range of motion or want to do the splits, I'm here to show you how!
I think everyone should enjoy exercising, which is why I'm dedicated to making programs that are specific to YOUR goals and full of workouts you enjoy.
If you want to start working on your fitness transformation now contact me by text, email or in the gym!
Specialist Areas
Functional specialist
Muscle tone and development
Strength and conditioning
Qualifications
Certified Level 2 – Gym Instructor
Certified Level 3 – Personal Trainer
Metabolic Conditioning
Box-Fit