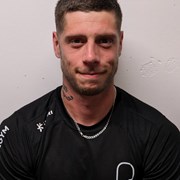 Mike Dew
Hi guys and girls, I'm mike, for most of my life fitness has been a part of it and for the past 14 years has been a major factor in my life and is an important thing to me. It helped to teach me things I didn't understand to begin with but grew with in time .
I have my level 2 and level 3 qualifications so now I have the right tools to help YOU push further than you originally thought you could. We all have to start somewhere and it would be my pleasure to be the one to help on that journey.
So, no matter what your situation may be, whether it's planning your routine, understanding better form, getting more out of your sets / reps, the list could go on. Just be assured that 100% of my time and commitment will go towards every client every time
So, if you're ready then find me on socials or contact by phone, email . Will also be in the gym so don't hesitate to stop me and let's get you started on that journey.
Specialist Areas
Body confidence
Body fat reduction
Muscle tone and development
Strength and conditioning
Weight loss
Qualifications
Level 2 Fitness coach
Level 3 Personal trainer