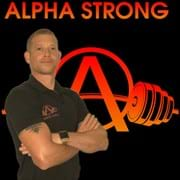 Justin Maker
I've been immersed within fitness since I was 17, and now, well over 20 years later, I'm still just as passionate as when I first began. I believe this is because I have continued to educate myself throughout and, in turn, share this knowledge to help others.
Over the past 10 years of being in the fitness industry, I have developed a broad skill set, which has allowed me to help so many people achieve their fitness goals.
My Specialisation is in strength training as this provides the foundation on which all elements of fitness are built upon. Maybe you want to feel and move better for life, become faster and more powerful for a sport, or get the physique you've always wanted, strength training IS the solution.
Tie this in with the deep understanding I have of nutrition, and you have the recipe for your success!
To find out how I could help you call me on the number below or DM me via Instagram
Specialist Areas
Functional specialist
Strength and conditioning
Weight loss
Qualifications
Certified Level 3 Personal Trainer
Certified Kettlebell Instructor
NASM Senior Fitness Specialist
NASM Golf Fitness Specialist