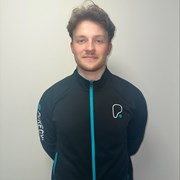 Cameron Tait
Hi!
My name is Cameron and I am a qualified level 3 Personal Trainer and have a BSc honours in Sport and Exercise Science.
During my degree I learned loads of great ways to train every kind of client I may come across.
I also come from a strong sporting background and love seeing my clients make big changes both in and out of the gym!
To Book a FREE consultation and taster session message me on 07930970999
Drop me a message and lets go to work!
I can provide you with your own unique training plan along with with general day to day advice to help you achieve and maintain your goals. I will track and monitor your progress over a six week period to show visible improvement in a timely manor.
I love to train in the gym regularly and have done so for the past ten years and will always be willing to help anyone by sharing my knowledge!
If you ever have any questions when I am in the gym, feel free to come and give me a shout.
Happy training!
Specialist Areas
Bespoke plan
Body confidence
Body fat reduction
Functional specialist
Injury prevention and rehabilitation
Muscle tone and development
Nutritional guidance
Sport specific training
Strength and conditioning
Weight loss
Qualifications
Diploma in Level 2 Gym Instructing and Level 3 Personal Training
Bachelors of Science Honours in Sport and Exercise Science
Level 1 Swimming Coach
Level 2 Swimming Teacher
National Finalist in Competitive Swimming