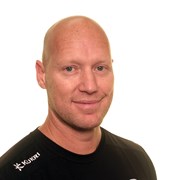 Andrew Meyer
I educate, train and advise Senior Executives and Business Owners on how to realistically sustain a healthy lifestyle.
A healthy lifestyle programme needs to be carefully planned, with the understanding that every client is different, in countless variations. So taking a practical approach for each client as an individual will give them the personal success they require.
This healthy lifestyle is not only in the form of a regular exercise routine. It also includes nutrition, mobility, flexibility and mental wellbeing.
I start all Personal Training journeys with a Free 'Getting to know you 30 Minute Consultation' and then a 'Free Follow up One Hour training session'.
The objective for booking a Free 'Getting to know you 30 Minute Consultation' is to gather information about your goals (short term and lifetime goals). Discuss what your barriers are in terms of lifestyle, motivation and your health & fitness knowledge.
The Free 'One Hour Follow Up Session' aims to evaluate physical strengths or weaknesses that you may have, or could face in the future. Once all these assessments are completed, a full data analysis is done in order to create a bespoke personalized training plan for your short term and lifetime goals.
To make a booking go to www.executivefitclub.com/bookings alternatively email me your availability so I can schedule you in. 
For more information go to www.executivefitclub.com
Specialist Areas
Body fat reduction
Muscle tone and development
Nutritional guidance
Postural correction
Sport specific training
Strength and conditioning
Weight loss
Boxing
Qualifications
UKSCA Associate Member
UKSCA Foundation
UKSCA Olympic Weight Lifting
UKSCA Planning Effective Programmes
Personal Training Level 3
Nutrition & Weight Management Level 3
Client Lifestyle & Fitness Assessment Level 3
Mobility Indicators & Adaptions
Fundamental Principles of Mobility
Pain, Posture & Performance