Meet Charlotte Couchman, Assistant Gym Manager at Leicester St George's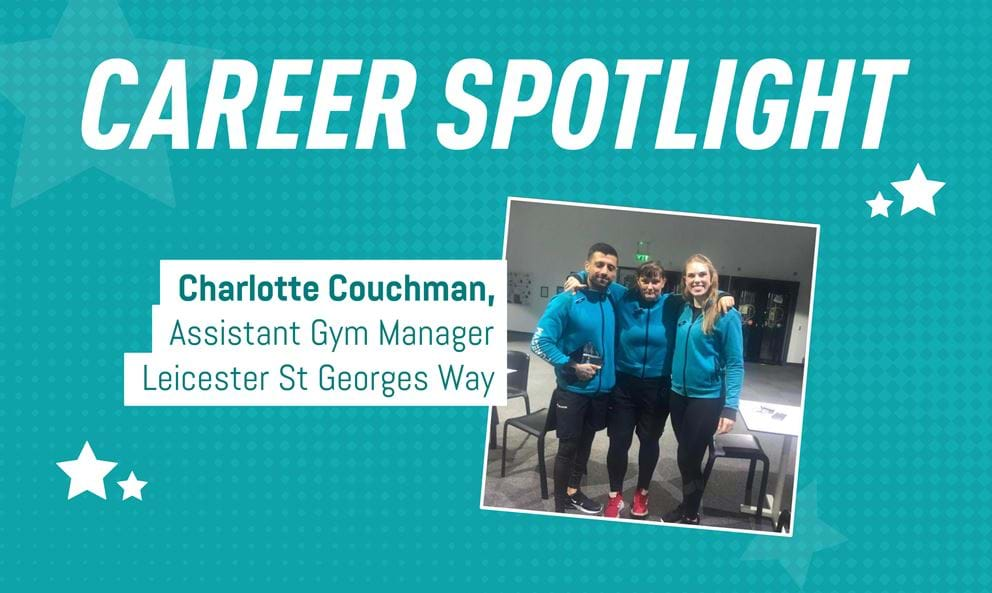 Tell us about your career journey with PureGym so far
My journey began in 2015 - I was a weight loss member at the time and I went from a size 22 to a size 14. In 2016 I decided to earn a little bit of extra cash and did some promo hours at both Leicester clubs to promote PureGym as a brand. In 2017 I decided to finally get my qualification and in September of that year, became a qualified Level 3 Personal Trainer. In December 2018 I got promoted to Assistant Gym Manager in Birmingham Beaufort Park, and in August 2019, moved to Leicester St George's where I currently reside as AGM for that club.
What was it like being a Personal Trainer with PureGym?
Being PT at PureGym was such an amazing experience from start to finish. The level of free support that we get given is unreal. When I first started, I did a 12-week Business Coach course with my manager's support, which ran alongside the Business Foundations Course run by Ant Park and Nik Hanley. This taught me all about my business, the service I'd like to provide, my time management, my finances, my break-even, my target market – you name it, this course has it.
We also have free access to a PureGym Facebook page, just for Personal Trainers at PureGym, Group Exercise Instructors, Fitness Coaches and your management team. In this group we're given free advice, free courses, highly-discounted courses, and also the big one for me – which was absolutely mind-blowing – was getting to go to Body Power, a 3-day event, completely for free, where top industry professionals gave private talks to Personal Trainers at PureGym.
What advice would you give someone looking to make their first step into a management role?
The best piece of advice I can give any PT stepping into an Assistant Gym Manager role would be to speak to your gym management team. We are here to support you – we have a PT to AGM transition course, enabling you to learn a lot about the job role while you are still a PT at PureGym. The content on there is absolutely mind-blowing. Finally, enjoy the process – it took me personally 3 interviews to get to my current level, and without those attempts, I wouldn't be the AGM I am today. Each interview I went to I learnt something new about myself, the company – so don't self-doubt, have fun with it and use the experience to build your confidence.
What are you most looking forward to when our clubs re-open?
The one thing I'm looking forward to most when we re-open is welcoming our members back into a TrainSafe environment and helping them not just understand but embrace change, so that their fitness journeys aren't hindered by what's currently going on in the world. Also, for me personally, being able to use the Olympic platform – I've actually missed deadlifting!
If you want to turn your passion into a career and grow with the UK's favourite gym, we'd love to hear from you. See our vacancies here.