Meet Amber Williams - Personal Trainer and Fitness Coach at Reading Caversham Road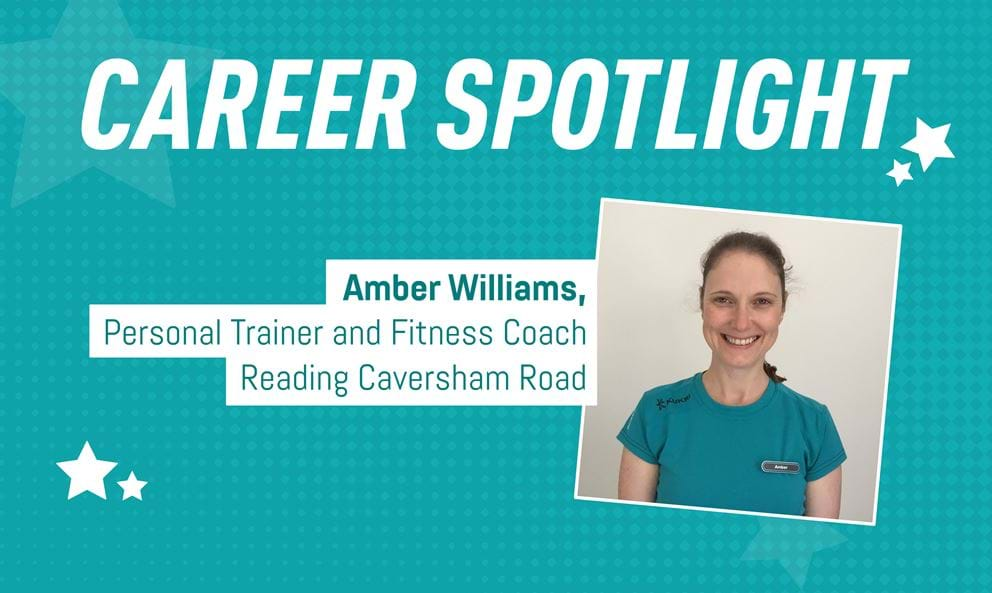 The nationwide lockdown has been tough for everyone in the fitness industry. As a new Personal Trainer, starting to build a self-employed business, it's been especially challenging. Amber tells us how she's adapted her business during the gym closure period as well as how she's made the most of the PT business support available.
How long have you been a PT and what do you love most about it?
Hi, I'm Amber, a PT out of PureGym Reading Caversham Road. I became self-employed and joined PureGym at the start of October 2019, having only been a PT for 6 months prior to that with a different group.
I secured my first monthly paying clients at the end of January 2020. Some had approached me after attending my classes, others I'd talked to on the gym floor, but within the space of a fortnight I was suddenly doing 12 one-hour sessions per week. It felt great to be coaching, as I'm all about overcoming anxiety and building confidence with and through exercise. I think my positive energy and passion for my role as a fitness instructor and a personal trainer helped too.
What positive adaptation have you made to your business in lockdown?
I was still fairly new to working with clients, and for myself, when the gyms closed in March. I had been looking at software and apps as a way to provide my clients their programmes, rather than on a spreadsheet, and also as a method of tracking and accountability to themselves. The consideration of training clients online was not something that had ever crossed my mind! But with lockdown, to continue supporting my clients I moved to online video sessions, with weekly/fortnightly goals and check-ins. It was awkward to begin with but soon became the new normal.
You've completed the accredited Advanced Business Award recently – what is your biggest takeaway and how will you use this to grow your PT business?
I took the opportunity to re-do the Advanced Business course led by the PureGym PT mentors, Nik and Ant. Both the foundation and the advanced courses are a fantastic source of information of newly self-employed PTs, covering areas such as financial planning and schedule management, marketing and business growth, service delivery and the client onboarding process as well. Nik and Ant also run the PT Facebook group page, where they have been doing twice daily live-streams, morning and evening accountability posts, sharing resources, as well as advising of any discounts or free courses that were now being offered due to Coronavirus. The page is also a place where we can ask questions, learn from and share with each other - definitely a family vibe!
I also did a Facebook live mentoring session with them, as the Advanced Business course had led me to reconsider my business branding. Since then I have transformed my business: created a website, improved all my documentation, have process flows for everything and even have a business plan that I feel more confident in! On the back of the live mentoring sessions, I've helped other PTs sharing some of my process flows and helping them set up documents online.
In addition to this, prior to being furloughed, my regional PT mentor, Peter offered great support too, with regular catch up video calls where we talked about my business, discussing growth ideas of how I could progress it.
The support from PureGym has been phenomenal during lockdown, above and beyond anything I've experienced in other very well-known businesses that I've worked for. I now feel I have a promising business, that includes online coaching packages, and is all about benefiting my clients. I can't wait to put on my uniform and get back into my PureGym home!
If you hold a Level 3 qualification in Personal Training and want to turn your passion into a career at the UK's favourite gym, we'd love to hear from you. See our Personal Trainer/Fitness Coach vacancies here: https://www.puregym.com/careers/personal-trainers/