The gym is where I can destress and feel good in myself, without it was tough.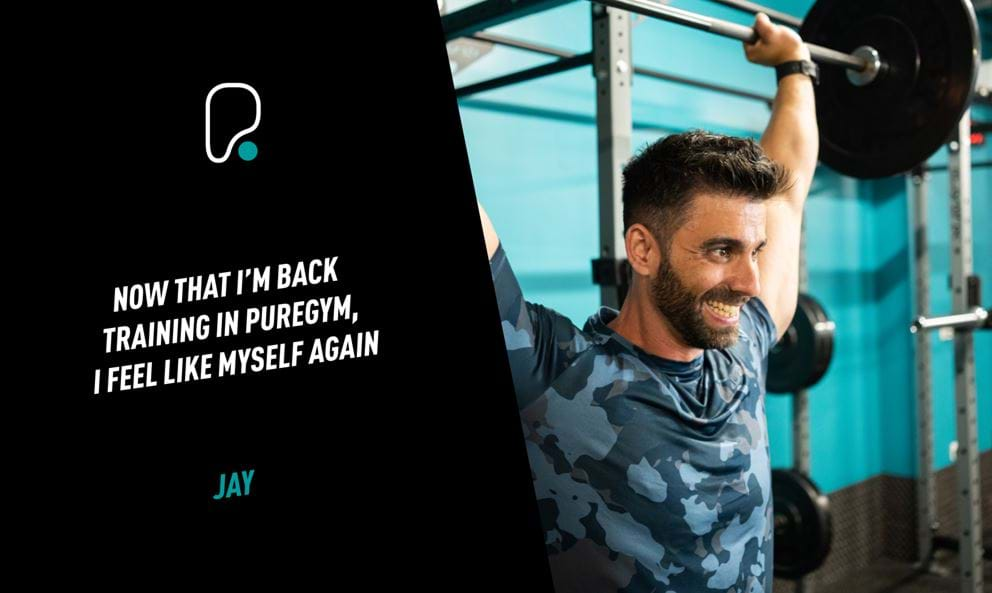 Regular exercise can help to improve our mental health. For Jay, going to the gym plays a huge role in how he feels. Read on for his story on how exercise helps him to look after his mental wellbeing.
Hi, I'm Jay. I work as a nurse practitioner and I'm a member at PureGym Bletchley.
When I left Portugal with my wife to move to England for a better career and something better for my family, it was a hard transition for me to adjust to. With all my friends and relatives back in Portugal, the only thing I felt that made me feel at home at the time was the gym.
The gym became more than about changing my physique, it was a way for me to look after my mental health.
When the pandemic happened, I was redeployed to the intensive care unit for a few weeks. It was a challenging time working in the hospital, particularly during the peak of the pandemic.

Not being able to train in a gym while gyms were closed impacted my mental wellbeing.
I know that a lot of people like me rely on the gym to be their escape. It's my place where I can destress and feel good in myself, so without it, was tough.

For about a month I did bodyweight exercises at home, but it didn't give me the same joy and fulfilment as I get when I train at PureGym. I started walking a lot instead and set myself a challenge to walk 300km to keep me going. By the end of the second month I stopped counting. I just wanted something that I could work on achieving during to keep me motivated.

Now that I'm back training in PureGym, I feel like myself again.
I've always known the gym plays an important role in looking after my physical and mental well-being, but over lockdown, it has been eye-opening to realise just how important it is. I see many patients suffering with their mental health, so I'm really glad that gyms have reopened, and people can exercise to help manage their mental health.
With their new TrainSafe measures, I feel very safe at PureGym. I really like how I can get in and out the gym via contactless entry using their app and there are plenty of cleaning stations to wipe kit before and after use.

PureGym is my second home. I've always felt welcome at PureGym – it's a friendly environment and the community is like no other gym I've been to.
If your mental health or mood is suffering, it's okay to ask for help. Please speak to someone or see your GP and make sure you get support if you feel you need it.

Take a look at our list of top free mindfulness apps and read our practical guide to help you unwind and manage stress. You can also find tips for better wellbeing here.