How to make the most of a PureGym membership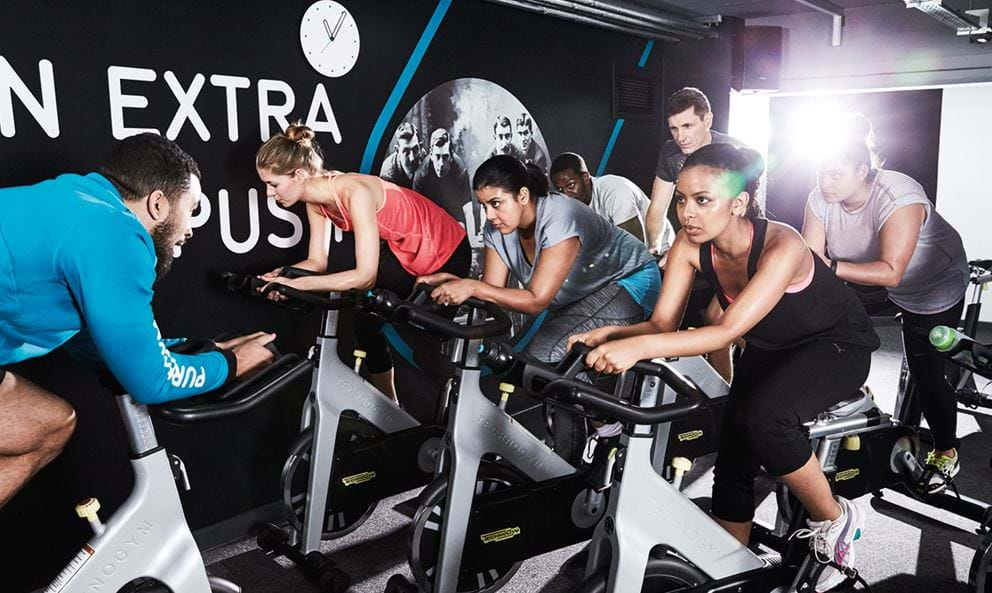 With so many benefits to having a PureGym membership, are you sure that you're making the most of yours? With a huge range of equipment, classes and membership perks available, we've detailed just a few of the ways in which you can make the most of your PureGym membership if you aren't already!
Our Equipment
One of the ways to get the most out of your PureGym membership is to explore all the unique, premium quality equipment in our gyms. We've got a huge selection of specialist cardio equipment, including treadmills, stair climbers, rowing machines and exercise bikes, to name a few. Cardio training increases your stamina, overall fitness and is a key to weight loss, so by using our range of cardio equipment, you'll quickly see results!
Alongside our cardio machines, we've also got a huge range of fixed-weight machines that are a great place to start building muscle. With everything from shoulder and chest presses to leg presses and ab machines, utilise our machines to give your whole body a great work out.
As well as fixed-weight machines, we've also got a fantastic range of free-weight equipment and plenty of space so you can get to grips with our gyms. With weight benches, squat racks and a whole variety of different weights to practice with, see your muscle mass increase day by day.
Our Classes
Did you know as a PureGym member, you have access to over 50 free group exercise classes a week? Make the most of your membership by signing on to some of the huge variety of classes we hold across the week, at convenient hours of day. There's something for everyone, no matter your fitness level. Our classes are fun, inclusive and a great way for you to mix up your gym routine!
Get even more of your PureGym membership by opting for one of our popular bolt-ons! From just £3 more a month you can get priority booking on all your favourite classes, so you never have to miss out on a class again.
Top Tip: Our free PureGym app makes signing-up to classes is easy. If you can't make it along, then simply hit cancel and try again tomorrow!  
PureGym Extra
With PureGym Extra, you can really make the most of your membership! Available at over 200 of our gyms, users can enjoy:
Priority class booking 14 days before anyone else
Multi-site access to train in any PureGym the same price or lower cost than yours
The ability to freeze your account for up to three months at no extra cost
And you can also bring a workout buddy with you four times a month for free! So you can drag a friend to the gym once a week for a catch up while you work out
So, whether you're weight training, building your endurance and stamina with our cardio machines or enjoying one of our many classes, at PureGym we offer a huge number of things you can enjoy. With perks and additional add-ons to boost your membership even further, make sure you're making the most of your gym membership by exploring all we've got to offer!