Get Inspired for 2021: The Best Motivational Movie Speeches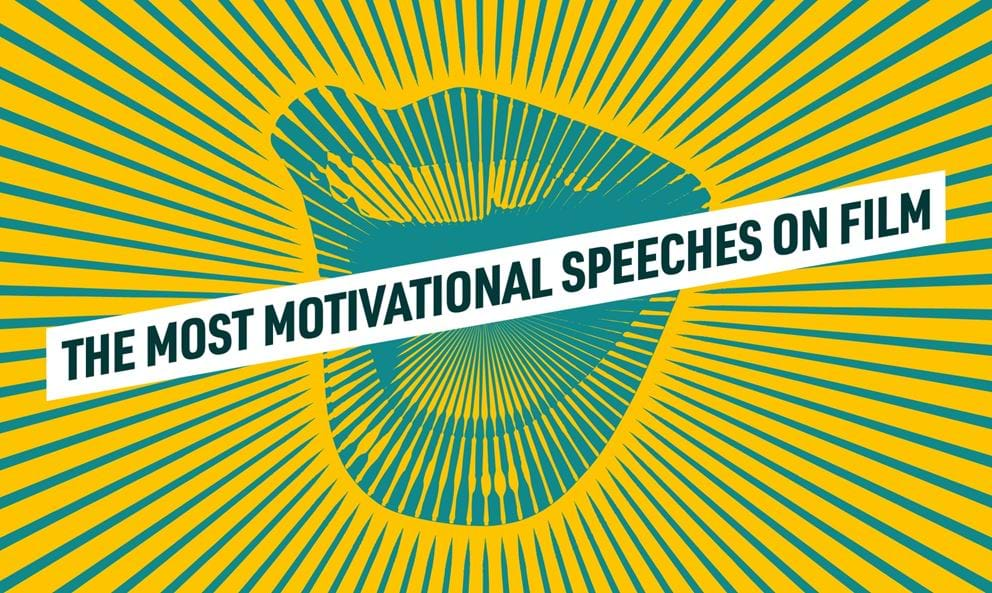 With the New Year finally here, many of us will be looking for the motivation to kick-start 2021. But after a difficult year in 2020 and what looks set to be a tough start to this one, we may find it a little hard to come by, with forced gym closures meaning many of us are faced with a return to home workouts, or running against the elements. Thankfully though, Hollywood offers a generous helping of motivation, immortalised in well scripted speeches that people can turn to for a lift, whether you've seen the entire film or not!
So, as the winter months go hand in hand with watching a great film, we've cracked out the popcorn and looked at more than 50 notorious movie speeches, and with the help of YouTube like data, have ranked those that can lay claim to being the most motivational to ever grace the silver screen.
Our analysis looked at the ratio of positive 'likes' on the videos of each speech, vs. the amount of negative 'dislikes', to give us a barometer of not only how many people watched the video, but how many found it inspirational enough to hit that like button.
Take a look below for a hit of motivation you can always call on.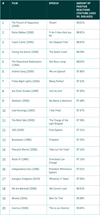 We'll get to the winners in a second, but another thing that stood out to us was the number of movies that featured, which were released in the mid-00's, and 2006 in particular, as six of the top 10 were released during this time, showing that motivational speeches were all the rage in Hollywood in this period. With only one more recent film featuring in the top 10 (2019's Avengers: Endgame) maybe it's time screenwriters started penning some more inspo for us all!
The Pursuit of Happyness, 2006:
"If you want something, go get it. Period".
"Don't ever let somebody tell you, you can't do something". Words to live by in the gym, or any area of your life, it isn't hard to see why this speech from father to son was a standout moment from the film, and is evidently a clip people return to time and time again as a source of motivation. Uploaded multiple times to YouTube, this has millions of fans and is advice we should all start our years living by.
Rocky Balboa, 2006:
"It ain't about how hard you hit, it's about how hard you can get hit, and keep moving forward".
It wouldn't be a motivational movie list if Rocky didn't rank, and this speech from 2006's Rocky Balboa is evidently the very best of them all. Another father son moment, Sylvester Stallone delivers a powerful speech that doesn't just feel like he's talking to his son, but instead to all of us. Speaking about how the world isn't 'all sunshine and rainbows' and the need to fight when things get tough, it feels more relevant now than it did back in 2006, and is a great clip to call upon when in need of a boost of inspiration.
Coach Carter, 2005:
"Our deepest fear is not that we are inadequate, our deepest fear is that we are powerful beyond measure".
A classic sports film with a truly inspirational scene at its core, sees a student stand up and deliver a speech that again touches on our potential as humans, and how we can be more scared of achieving than failing. Also touching on our power to motivate one another through our own successes, this speech rings true for what you do at the gym, but also in career and every other walk of life. Yet another winner from the mid-00's!
Facing the Giants, 2006:
"Don't quit 'til you got nothing left".
A film that might not be familiar to many in the UK, this movie about an underdog American Football team is worthy of the top 5, with its notorious 'Death Crawl' scene standing out as an example of being able to push yourself further than you ever thought you could go to achieve success. A speech mixed with a physical feat of strength; this one will have you getting ready for the gym before its even over.
The Shawshank Redemption, 1994:
"Get busy living or get busy dying".
Another scene that focuses in on the idea of dreams and the will power to make them happen or not. This hit of motivation from one of the most highly revered films ever made doesn't require pages of dialogue, but instead seven simple words: "get busy living or get busy dying". All about using what you have to strive for something greater, be that in any part of life, this has become one of the most memorable lines from the film and it's easy to see why!
Get started on your fitness goals
Now you're suitably motivated and ready to start 2021 on the right foot, why not take a read of our post that covers some top tips on how to get into, and stay in the habit of working out or tips on how to set fitness goals?
Looking for some workout inspo? We also have free HIIT workouts for you to try, and over 400 FREE in-gym and at-home workouts on our app to help you get started too!