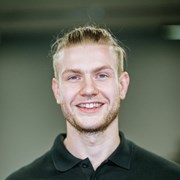 Will Salvidge
If you are reading this you probably would like to feel more confident, have better posture and be bigger, stronger and leaner.
If you're CONFUSED about gaining muscle and building strength.
If you're FRUSTRATED with the way your body looks, feels or performs
And you want to feel more CONFIDENT in yourself
Then I can show you how.
I specialise in helping men become bigger, stronger and more confident.
I'll give you the support, guidance, accountability and coaching to reach and surpass your goals.
Get in touch for a free goal setting and physical assessment. You will leave with a clear idea of what you need to do next
Specialist Areas
Functional specialist
Muscle tone and development
Postural correction
Strength and conditioning
Qualifications
Level 3 Diploma in Personal Training
Diploma of Higher Education: Biology
Current Study: MOst Osteopathy