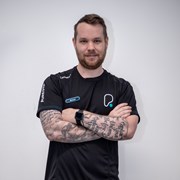 Michael Fogg
Believe it or not I have probably been in the same position as you, unfit? self-conscious? lacking confidence? Maybe just inexperienced? I know how it feels and how it feels to become better through fitness.
After being in the gym as a member myself for years now I decided I wanted more, I wanted to help people become better versions of themselves, believe in themselves and most of all to feel comfortable and proud of what they can achieve.
Whether the goal is fat loss, building muscle or just becoming fitter and healthier overall, you will be surprised what your body is capable of doing with guidance, belief and a little push.
Specialist Areas
Muscle tone and development
Strength and conditioning
Weight loss
Qualifications
LEVEL 2 GYM INSTRUCTOR
LEVEL 3 PERSONAL TRAINER
FA LEVEL 1 COACHING BADGE