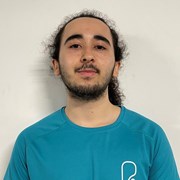 Luke Clark
When I was younger, I was fairly overweight. This led to me joining a gym and getting into a healthy and regular gym routine; which in turn helped me lose weight. The gym also became a place where I was never judged and that kept me down the path of fitness.
I am very passionate about the gym as it was also a place where my older brother and I could go together. Training alongside him led me to learning more about the body, fitness and exercise. This is why I studied to become a qualified Fitness Instructor and now go on to study for my Level 3 Personal Training qualification.
If you are passionate about fitness and looking for someone to transform your body and motivate you, then look no further.
Specialist Areas
Body fat reduction
Weight loss
Qualifications
Level 2 - Fitness Instructor