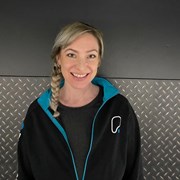 Kara Latham
When it comes to exercise and maintaining a healthy lifestyle, there is no 'one size fits all'
Everybody is unique and my role is to help guide you to reach your goals with personalized programmes. With a little nutritional advise thrown in.
I have had a negative relationship with food in my early adult years but my experience has taught me that life's too short to not eat the cake!
Food is fuel and when we eat right and exercise our bodies thank us for it.
Having 2 children myself, I know what its like to have no time to think about these things, Which is where I come in!
With the right level of fun, effective fitness and nutrition we can set you on the right path to a healthier, happier you.
This is a journey we will embark on together and have a giggle in the process.
If this is a bit of you please get in touch!
Specialist Areas
Muscle tone and development
Nutritional guidance
Strength and conditioning
Weight loss
Qualifications
Level 2 Fitness Instructor
Level 3 Personal Trainer