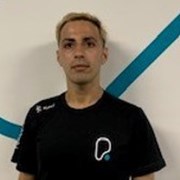 Hatim Boutafala
Hello, my name is Hatim and I'm a Personal trainer and fitness coach at London Bank who is passionate about helping people reach their fitness goals and improving their lives.
With over a decade of competitive boxing experience and 3 years training mixed martial arts I know first-hand that anything is achievable with a strong why, a strong plan and more importantly when you enjoy and trust in the process performance is for sports.
I can help you reach your body composition goals through nutritional advice and a tailored muscle gain/ fat loss training program and can also help you improve your speed, strength and endurance if sports performance is your priority.
Specialist Areas
Body fat reduction
Functional specialist
Strength and conditioning
Weight loss
Boxing
Qualifications
Level 3 Personal Trainer
CPD Injury Prevention & Safe Training