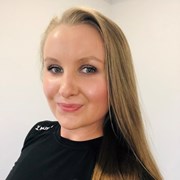 Contact
Free first session offered
Email me
Gosia Litwiniuk
Do you need a personalised training plan?
Everybody is different, and that means everyone's abilities and requirements are different when it comes to exercise.
The reasons why I am here is:
-To help with your fitness goals, yes, but I am also here to help improve your overall wellbeing.
-To tailor your training plan to suit you and what you enjoy, as well as encourage you to do the exercises that are best to achieve your goals.
-Educate you about the nutrition in order to make is sustainable without falling into strict dieting and yo-yo effect.
-To make you aware which exercises are most effective for the goals you have.
-Educate you when performing exercises as that's essential in reducing the risk of injury.
-To take you to the next level, and continuously challenge your abilities.
-Not only help you set realistic goals that you will be able to achieve - if you put in the effort, of course - I will also be able to keep you on track to hit those goals.
Specialist Areas
Bespoke plan
Body confidence
Body fat reduction
Muscle tone and development
Nutritional guidance
Persistent motivation
Sport specific training
Strength and conditioning
Weight loss
Qualifications
Level 2 Gym Instructor
Level 3 Personal Trainer
Insanity Instructor